Scan Your License and GO!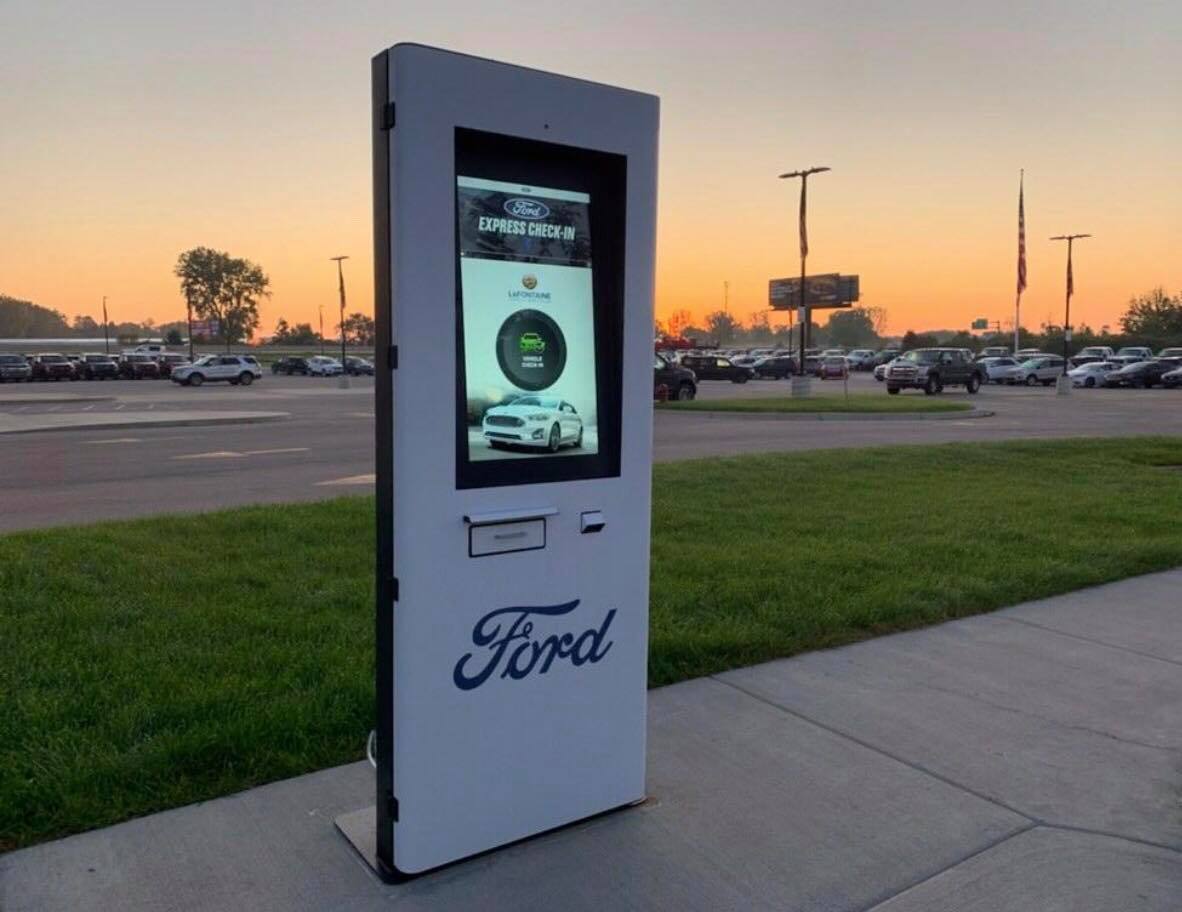 Busy life? Introducing 24/7 auto service at our GoMoto self-serve kiosk!
A state-of-the-art facility, LaFontaine Ford of Birch Run is the first dealer to be equipped with the latest technology from Ford Motor Company. To save customers time and make their lives easier, GoMoto and Ford have worked together to design a system for the the inside and outside environment. This kiosk includes key drop-off, payment, and automatic key return.
Through the kiosk, exclusively located at LaFontaine Ford of Birch Run and available 24/7, customers can drop off and pick up their vehicle key or obtain keys to a loaner vehicle, select their needed service from a quick-pick menu, and pay for service using a credit or debit card. When service is complete if the customer cannot make it to the dealership until off-hours, he or she can simply use the kiosk to return the loaner key to retrieve their vehicle key.