Saleen Performance Vehicles
at LaFontaine Ford of Birch Run
Shop for a New Ford from Saleen Performance in Birch Run, MI
The Ford brand and our Ford dealership provide capable models that thrill drivers in many ways and during many trips. Models such as the Ford Mustang and F-150 are very different from each other but possess Ford's long history of automotive performance. Well, you can get even more from them with the Saleen Performance Ford models at our dealership! The Saleen Performance team has a rich history and lots of respect in the automotive world, and we have Saleen Performance Ford models for sale here. Read below about what to expect from these captivating offers!
What Sets Saleen Performance Ford Models Apart?
Saleen Performance takes already thrilling Ford models, like the Mustang and Ford F-150, and adds to them so that they excite even more easily. For example, the Saleen Supertruck takes the renowned Ford F-150 design and adds aspects like an air management system and Racecraft suspension, which help with on-road performance. You can also get a supercharged V8 with tons of horsepower and torque with this Ford F-150 from Saleen Performance!
Think you want a performance car? Saleen Performance has worked on many Ford Mustangs over the years, and their Saleen 302 Mustang models are iconic. Bold looks pair with flawless engineering and convenient features to make any second on the road in this Ford Mustang from Saleen Performance a joyous occasion!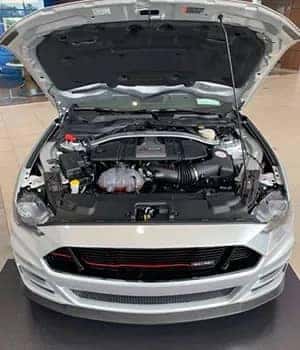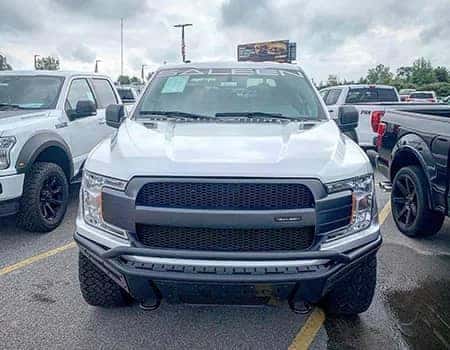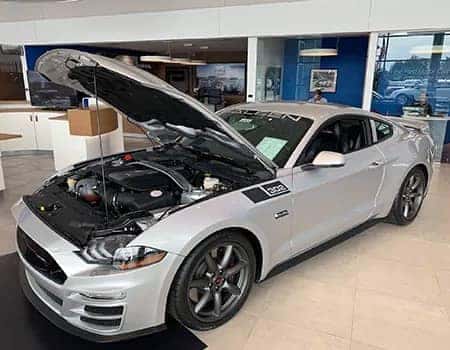 Visit Our Ford Dealership for More Details on New Saleen Performance Models for Sale!
Already falling for one of these new Ford models from the Saleen Performance team? Come to our dealership to experience their powerful builds and feel in person! Our team can show you around the various performance models whether you're looking for a truck or car, and we discuss them in more detail. We hope you find the performance vehicle in our inventory!
Located in Birch Run, MI
11661 North Beyer Road - Birch Run, MI 48415